Friday, December 11, 2020 - 9:15am
Small businesses owners: Our livelihoods are at stake and Congress doesn't seem to care
Opinion by Natalie Kaddas and Ian MacLean for CNN Business Perspectives
Natalie Kaddas is CEO of Kaddas Enterprises. Ian MacLean is president of Highland Landscaping LLC. The opinions expressed in this commentary are their own.
The last eight months have been challenging and unpredictable for many, but especially for small business owners like us. Whether brick-and-mortar stores, restaurants and event spaces or landscaping and manufacturing businesses, everyone has felt the heavy impact of this pandemic. The time for our elected leaders to act is well overdue.
As the respective owners of Kaddas Enterprises and Highland Landscaping, both of us were deeply appreciative of the Paycheck Protection Program (PPP) back in the spring when we were desperate to help keep our doors open and our employees employed. But those funds ran out for both of us by the end of June.
The Coronavirus Aid, Relief, and Economic Security Act, or CARES Act, was designed to help communities weather a 90-day period. PPP loans stopped on August 8th and Congress has not acted, seemingly deaf to the struggles faced by Kaddas Enterprises, Highland Landscaping and millions of other small employers.
Small businesses are about to hit a dead end -- if they haven't already -- and they need help. Main Street needs financial support, or we will see unparalleled business closures this winter.
According to the National Federation of Independent Business (NFIB), uncertainty on Main Street is at historically high levels. But in all honesty, "uncertain" is not a strong enough word to describe how we feel. As we speak with other struggling small business owners, it becomes increasingly evident that the real feeling is unwavering stress.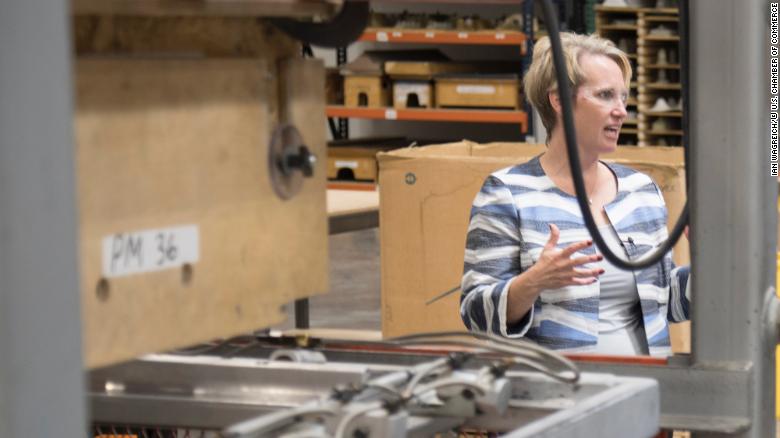 Natalie Kaddas, CEO of Kaddas Enterprises, on the floor of her manufacturing plant in Salt Lake City, Utah, USA.
We can't sleep at night knowing that we may be facing another nationwide lockdown. For us, this would be a tragedy. It means the possibility of permanently shutting our doors. It means our employees and their families barely getting by.
The PPP funds sustained Kaddas Enterprises through a very difficult period. We're grateful we have been able to keep our manufacturing efforts open and our team employed throughout the pandemic, but other people are suffering. There are employees, even those working steadily at our company, who are struggling to feed their families.
At Highland Landscaping, we did not have to lay anyone off, but we went into the pandemic short-handed and lost several people early on due to the fear of getting sick. We have had to also contend with quarantines of people who had or who currently have the virus, were sick with similar symptoms or had been exposed or were potentially exposed.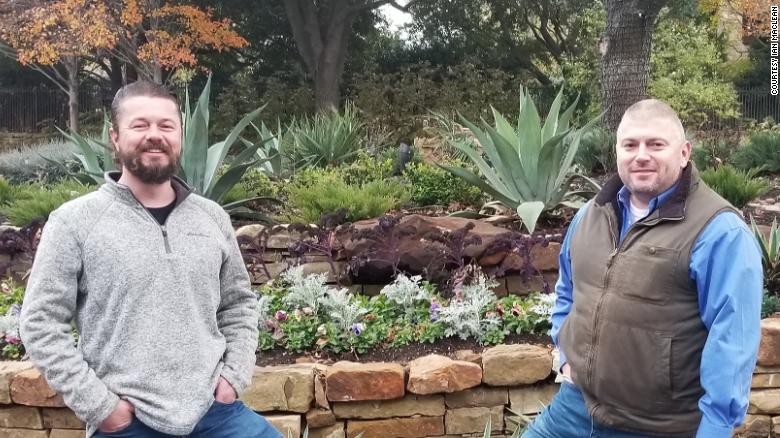 Ian MacLean with his brother Jason, VP at Highland Landscaping.
Our colleagues, the 80 small business owners who serve alongside us on the US Chamber's Small Business Council, agree that it is imperative we receive a second stimulus. There are simple, straightforward actions Congress and the White House can take to help small businesses in the United States survive right now:
Provide more aid -- now
Provide small businesses with a targeted and temporary financial bridge. Aid should go to those businesses unable to operate at full capacity (limited seating at restaurants, limited occupancy at hotels) and to small businesses that have seen sales decline by 35% or more from last year.
Make aid more accessible and flexible
Broaden our access to financial assistance programs and provide us with greater flexibility for how we can spend our Small Business Administration loans.
For example, small business owners should be able to include personal protective equipment (PPE) in the list of allowable expenses. Highland Landscaping has had six confirmed Covid cases. That is one-third of the staff. The cost of sanitation and PPE at the company is close to $2,000 every month. And the steps it takes to sanitize and properly use PPE also eats up valuable production time. Our ability to protect employees and customers while straining under productivity limitations is not sustainable.
Additionally, the IRS should allow business owners to deduct business expenses when they file this April, without having to worry about whether those expenses were funded by a PPP loan or through sales revenue.
Protection from lawsuits
Recognize our efforts to follow local and national public health guidelines to protect our employees and customers by shielding us from coronavirus-based lawsuits crafted by plaintiff lawyers.
We urge our elected representatives to take a step back from the partisanship that is preventing Congress from working together and solving problems. As newly appointed leaders of the US Chamber of Commerce's Small Business Council, we are hopeful Washington will act now to guarantee Main Street's survival.